Bayog holds Leadership Summit
          The Local Government Unit of Bayog in cooperation with the 44IB, Philippine Army held a Youth Leadership Summit on October 18-21, 2017 at the Municipal Gymnasium, this Municipality with the theme "Strengthening Agriculture thru Organic Farming towards ASEAN Development".
          The summit was attended by 240 participants of the municipality, 5 from each barangays, and from secondary schools and JH Cerilles State College Bayog ESU. Mayor Babasa gave his message of support which stresses his desire to prepare the youth in his municipality as good leaders especially in the field of agriculture.
         Lined up activities during the 3-day summit were lectures and some contests. These lectures are delved on the following topics: Family and Community by DepEd, Deception Strategy of NPA and Bayanihan by 44IB, PA, The Role of the Youth in the Disaster Management by the Municipal Disaster Risk Reduction and Management Office (MDRRMO), and Leadership Development and Interpersonal Communication.
         On the other hand, the participants were grouped to compete for various contests like Literary and Musical Contest, Disk Gardening and Landscaping, Sweet Potato Processing, Coconut Dehusking, Coconut Grating, Organic Beverage Making, and Duck Meat Cooking, Quiz Bee and The Search for Mr. & Ms. 4H 2017.
         Guests of honor and speakers during the summit were LTC Jonathan P. Obena, INF (GSCV) PA, Commanding Officer, 441ID, PA, LTC Marces T. Gayat, INF (GSC) PA, Acting Chief of Staff for Personnel, G1, PA, LTC Virgilio C. Hamos, Jr., INF, (GSC) PA, Commanding Officer, 53IB, 1ID, PA respectively.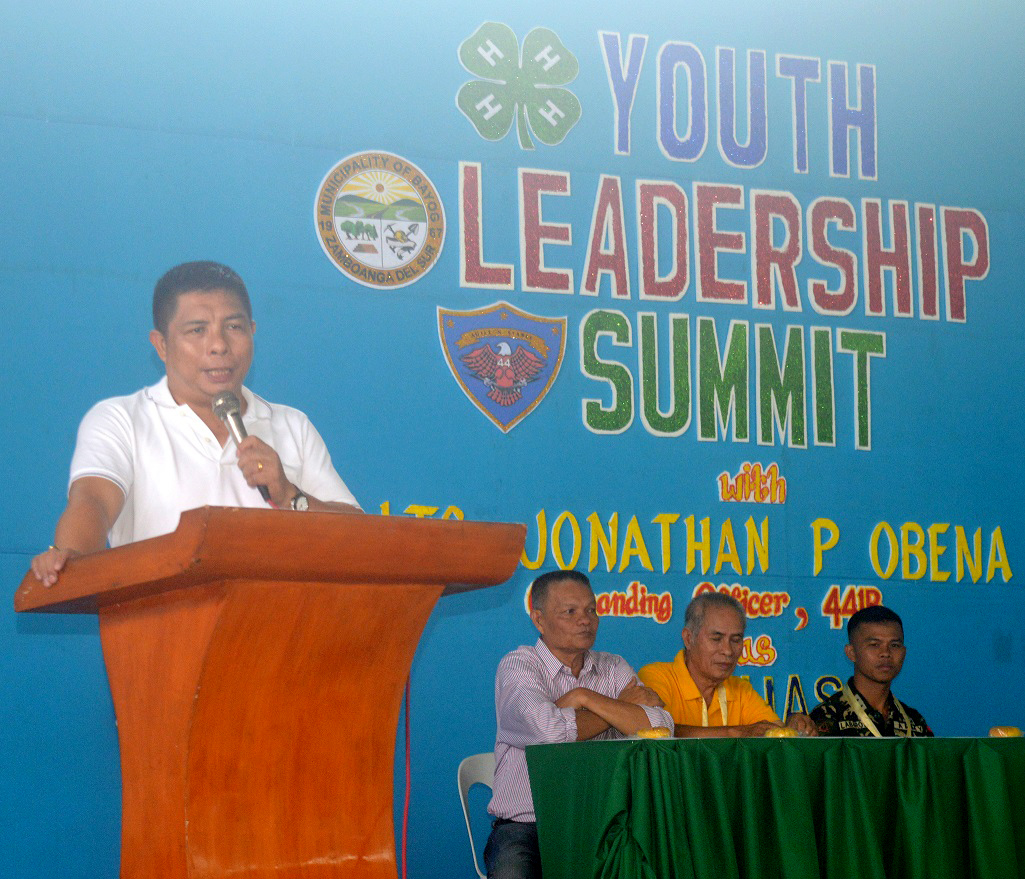 Top to Bottom: Mayor Jun Babasa during the Opening Program; and LTC Jonathan P. Oena, INF (GSC) PA, Commanding Officer, 44IB, 1ID, PA.